The Cards
Spanish cards are now available below. Thank you to the generosity and creativity of others interested in lending their voice and talents, keep the emails coming!
There are 10 catcalling card designs (enough to fill 1 printed sheet of standard business-card sized cards), and a new mixed sheet of cards for the weight-based body harassment faced by men and women are now available below. Thank you for the slogan suggestions and for the courageous people who emailed me about their experiences.
Any of the card designs can be customized upon request: for instance, many prefer that all their cards read "Keep it to yourself" or a simple, "It's not a compliment, and I don't like it," rather than "Next time, just say hello." Click here to skip straight to links to download print-your-own pdfs to take to kinkos or print at home, with the option of printing one-sided or two-sided cards. I will be updating with more variations on language in the coming days. If you would like to get professional looking cards through a service like Zazzle.com, Vistaprint, or Moos, email me at orders@cardsagainstharassment.com and I will send you higher resolution individual card-face designs. Please note, however: the unexpected viral sharing of this site has resulted in a high volume of emails, so requests for high res files may take a few days!
If you have an idea for a custom-designed card and would like me to whip up a design (or, better yet: if you've designed a card and want to make it available for others to download) please email me at design@cardsagainstharassment.com. I am not a graphic designer by any means and would love to partner with artists or designers interested in the project. I will reserve a level of editorial judgment, however, for cards that contain hate speech or are inconsistent with the goal of creating a safer, more positive environment for everyone.
The reverse of the card designs shown below can be mocked up to have any tagline you like: "Just say hello," "Keep it to yourself," "I don't owe you anything," or whatever else fits your needs.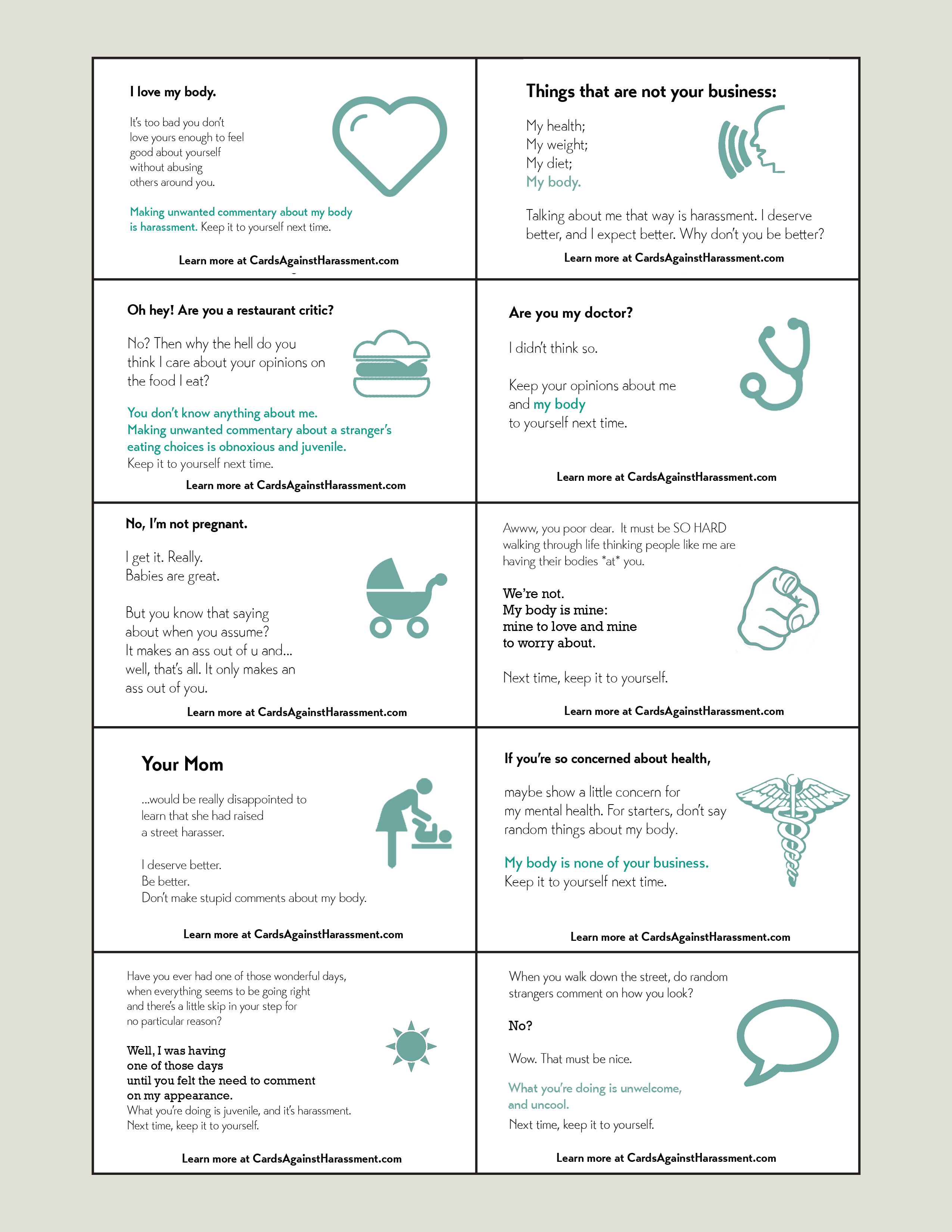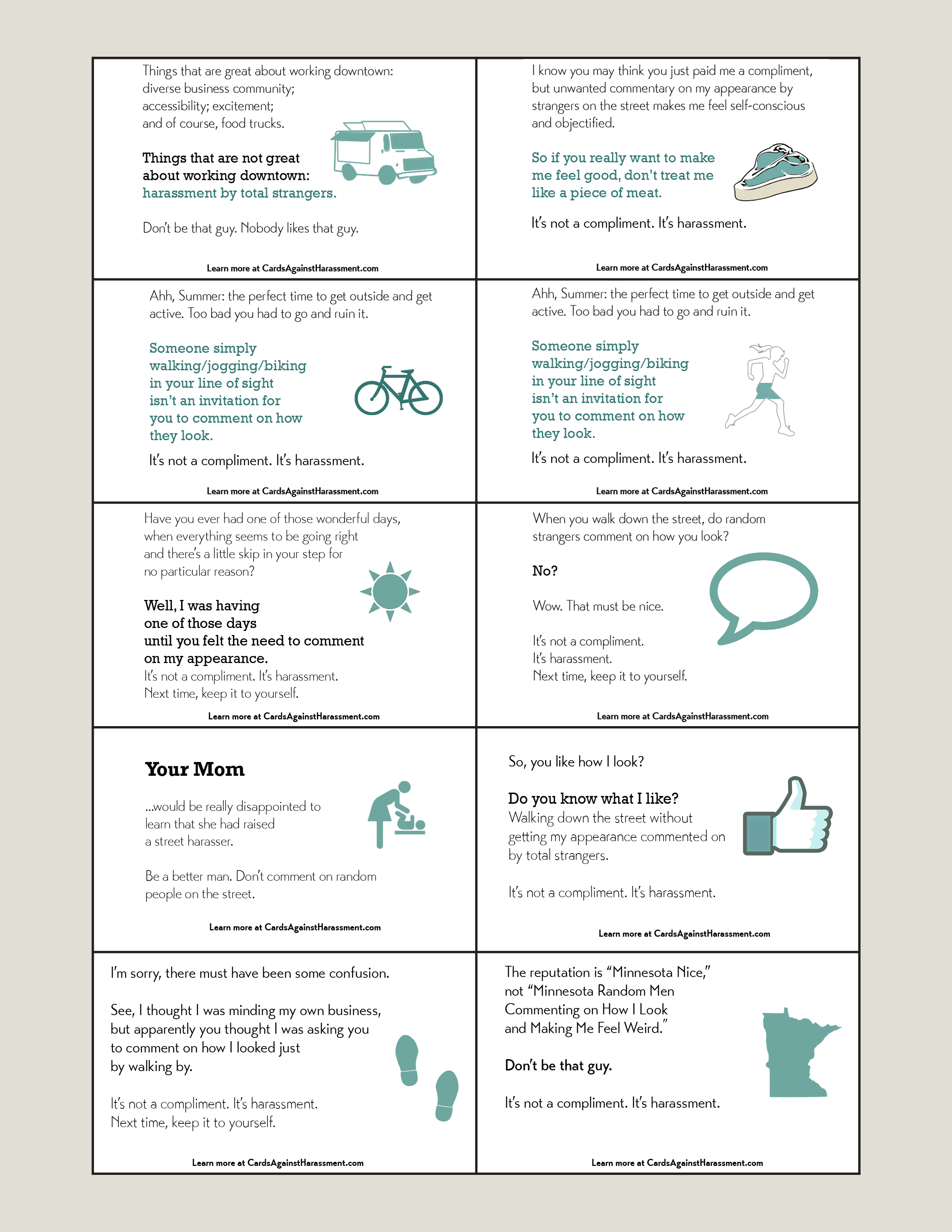 Print Your Own Cards